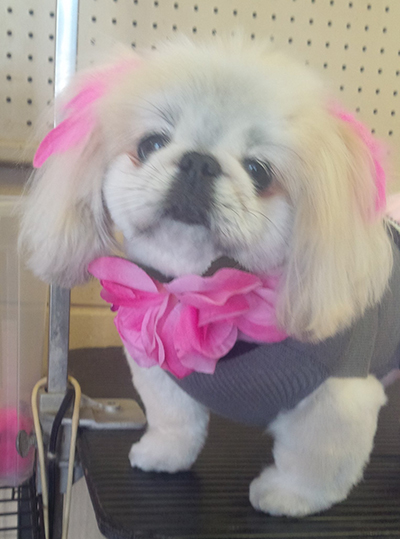 Cambridge Grooming is a trusted pet care professional. our Groomer, Brenda Quance, brings over 25 years experience of gentle, fun-loving grooming.
Although you may require the professional touch of a pet groomer to trim, clean, and manicure your pet's coat, you might be feeling a little hesitant about entrusting someone with your beloved pet. We completely understand this concern and that's why we take our job seriously, prioritizing your pet's comfort during their groom and making you feel comfortable leaving them in our hands.
Even though our pet parents notice the quality results of our work, what their pets appreciate is every gentle touch and the patient care we give them. Cambridge Grooming Centre not only strives to artfully groom pets, but we want the pets we groom to have fun and feel loved in the process.
Grooming Services Available:
Bath (we have over 20 different types of Shampoos: medicated, Tar, Extra Conditioning, non perfume, perfumed, etc))
Brushout and/or Clip
Nail Trimming
Nail Polish
Nail Grinding
Anal Glands
Teeth Brushing
Blueberry Facials
Deshedding
Ears Cleaned and/or Plucked
Flea Baths & Skunk Baths
Cambridge Grooming Centre makes pet grooming even more convenient with our early drop off times and late pick up times which are available at no extra cost.
Cambridge Grooming Centre is conveniently located within the Cambridge Veterinary Services clinic. Our team is trusted and reliable and we welcome your pet to meet us today!
Contact Cambridge Grooming Centre to schedule your pet's next groom 519-740-9666 or email us at [email protected]